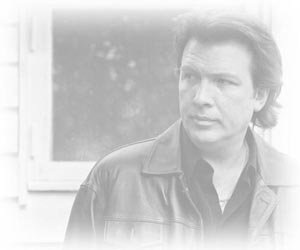 Goodbye blues
Video
"Goodbye blues" is taken from the album "Right around the corner". The video was recorded in 2009.
With Tore you will see and hear Paal Flaata (acoustic guitar and harmony vocal), Knut Ranum (bass) and Bill Troiani (drums).
(The video is posted on www.youtube.com - please be patient if it takes a few seconds. If you prefer better sound and video quality, click the HD logo in the bottom right corner after the video has started.)
Trivia: The young couple in the video is Tore's son Eirik and his girlfriend. They visit a famous record store in Oslo, Råkk og Råll's brukthandel (used CDs, albums and gadgets) in Akersgaten in Oslo. The concert is recorded at the restaurant "New Orleans" in Oslo. Bjørn Melbye directed, while Tore Andersen took charge of idea and production.