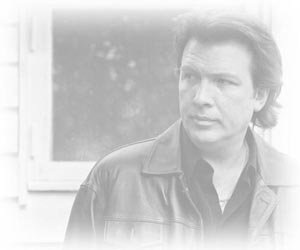 Discography
This page provides an overview of the albums that Tore has released.
During the years Tore has released three solo albums. All have been very well received by the press and his fans.
Apart form his own solo projects, Tore has contributed songs, vocals and musical performances on several other recordings with other artists. These are a few of them.
Bjøro Håland - "By request" (1988)
Ottar "Big Hand" Johansen - "Passion and trust" (1994)
Eriksen - "The water is wide" (1994)
Samleplate - "Elvis tributter" (1995)
G.Thomas - "Jesus in a leather jacket" (1996)
Guren Hagen Band (1996)
Samleplate - "Æ e trønder œ" (2000)
Casino Steel - "VSOP" (2001)
Bjøro Håland - "Mine salmer" (2004)
Casino Steel - "There's a tear in my beer" (2005)
Ottar "Big Hand" Johansen - "Drømmeland" (2006)
Paal Flaata - "Christmas island" (2006)
Hemisfair - "Blue Blue Grass of Home" (2007)
Randi Hansen - "Tid som går" (2008)