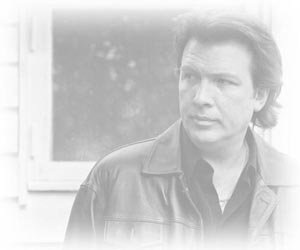 The hero in me
This is Tore Andersen's first album. It was released in 1993.
Torbjørn Foss, Stjørdalens Blad, 3 mars 2003: He is an excellent guitar player, he has a true country & western voice, he has a remarkable reputation among c/w artists, and he has given us a very good album ... Tore Andersen may have the best country & western voice in Norway. And that is not a bad testimonial!
Oddvar Nygård, Nordlys/NRK: You may just as well remember his name right now. In my humble opinion, within his genre he is one of the best singers in the kingdom, fantastic voice, lots of punch, excellent delivery, a so much feeling that I will actually call it "soul". His singing almost makes me gasp for air, and I have heard a few singers!
Titles
Back to lovin' me again (Tore Andersen/Karren Pell)
Hearts (they fall in love) (Tore Andersen)
I believe (Tore Andersen)
Motel Blues (Tore Andersen/Tom Russell)
Walking over this heart of mine (Tore Andersen)
Watching the snow (Tore Andersen/Karren Pell)
You don't know a thing about love (Tore Andersen/Michael Woody)
High on love (Tore Andersen)
The hero in me (Tore Andersen)
Haunted by a memory (Tore Andersen/Karren Pell)
She'll be leaving in the morning (Tore Andersen)
The fool I am (Tore Andersen/Tom Russell)
Producers
Bruce Bouton
Ottar "Big Hand" Johansen
Musicians
Biff Watson: Guitars
Bobby Wood: Keyboards
Brent Mason: Guitars
Bruce Bouton: Steel guitar
Curtis Young: Background vocals
David Hungate: Bass
Geln Duncan: Fiddle
Gray Prim: Keyboards
Jerry Douglas: Dobro
Larry Paxton: Bass
Lasse Hafreager: Keyboards
Milton Sledge: Drums
Ottar "Big Hand" Johansen: Background vocals
Reggie Young: Guitars
Richard Bennett: Guitars
Steve Gibson: Guitars
Terry McMillan: Mouth organ, Percussion
Tore Andersen: Guitars, Vocals, Background vocals
Wayland Patton: Background vocals